Carla
Beds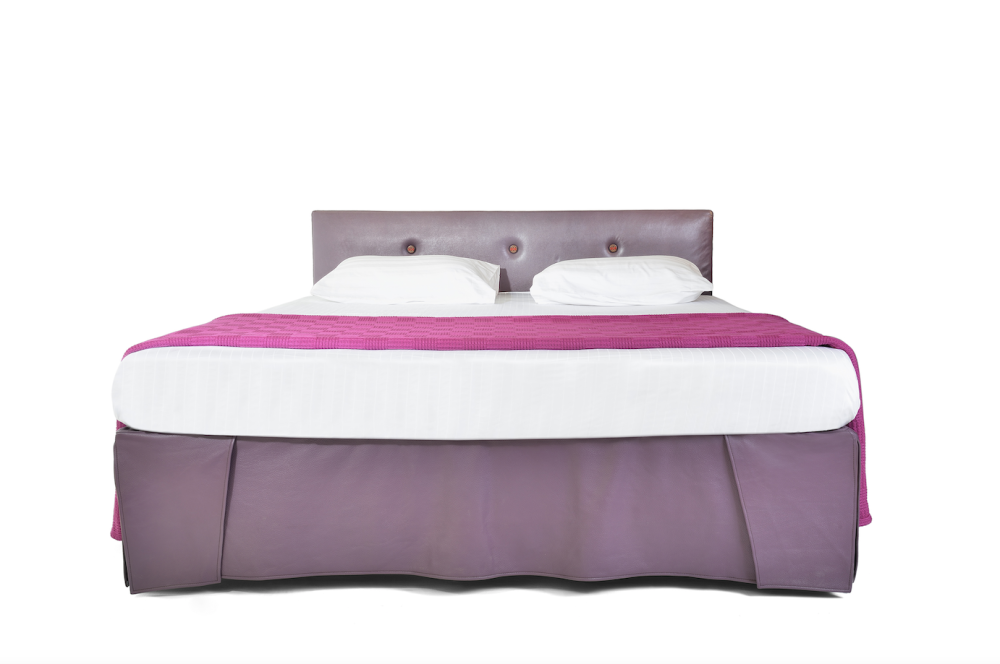 Carla
Beds
A leather bed with a simple design on castors. The fact that this bed could be easily moved permits reconfiguration to the room layout at any moment, which is an ideal solution for Feng Shui believers or for those who enjoy rearranging their homes every once in a while. The leather upholstery gives the bed richness, while the dangling leather skirt and the wooden buttons with the bright red thread make the over all look more relaxed and informal. Quite an elegant design with a relaxed look.
- Bed Size (W 160 x D 205 x H 86 cm)

Custom sizing is an option.
Available in 4 price categories.
Available in different shades of wood or fabric as well as solid colors.
Could be ordered in different color schemes .
Supplier:

EBONY & IVORY

SKU:

Carla Bed
Specifications
Production Time:

3 weeks

Material:

Solid Ash base, Structure made of Solid wood, MDF with natural Walnut veneer