LED Transparent Light Bulb - Globe G95 Curved Double Loop Filament - 5W E27 Dimmable 2200K
Bulbs and decorative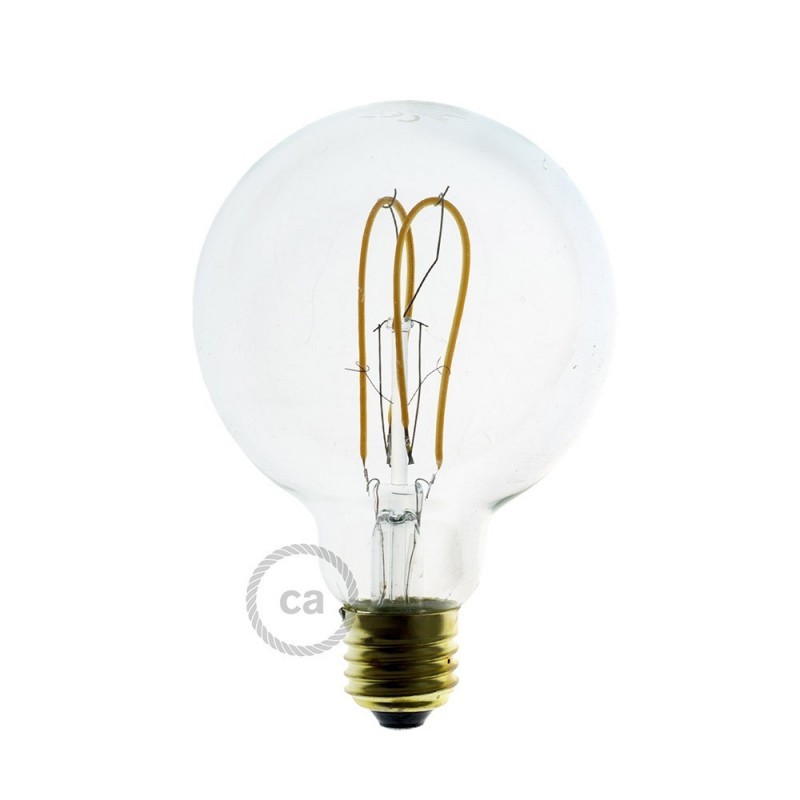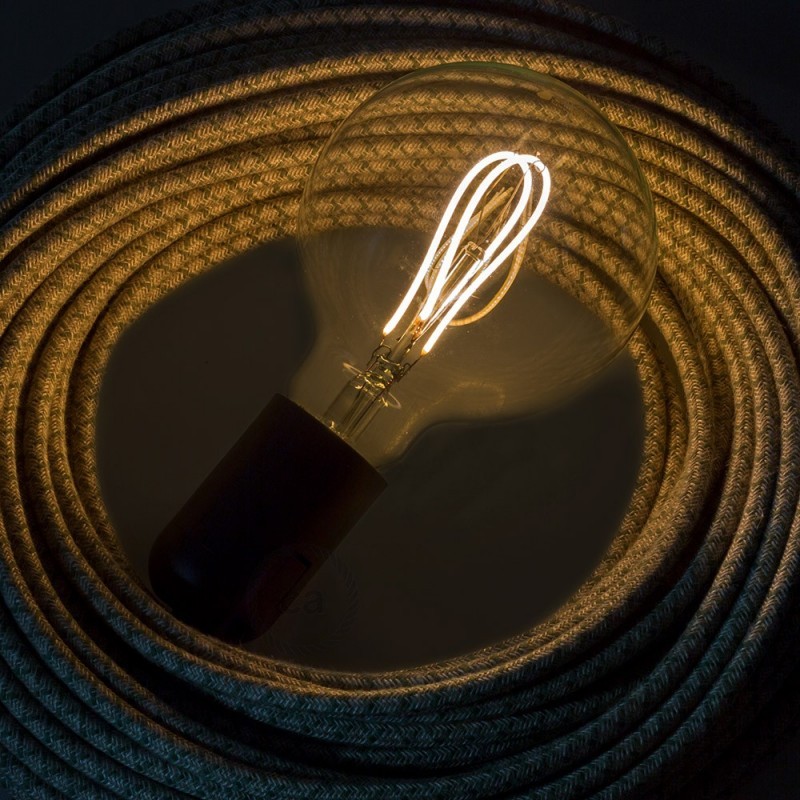 LED Transparent Light Bulb - Globe G95 Curved Double Loop Filament - 5W E27 Dimmable 2200K
Bulbs and decorative
Creative Cables by 3 Brothers
Finally an LED bulb as beautiful as its carbon filament counterpart: the filament LED Transparent Light Bulb - Globe G95
Curved Double Loop Filament revolutionises LED bulbs aesthetics.
Its curved filament emanates a warm and intimate light, comparable to the traditional 40-45W bulbs but with lower
consumption and longer duration.
Just like old-fashioned bulbs, you will be able to adjust the luminous intensity to adapt it to different spaces and
moments.
ATTENTION: to properly dim an LED bulb, a specific dimmer or the latest generation of universal dimmers is required.
You will find a specific section on our website with a selection of both wall and in-line models.
Supplier:

3Brothers

SKU:

Reference: DL700141 EAN13: 8055681814554