The Mappa Burl
Dining Table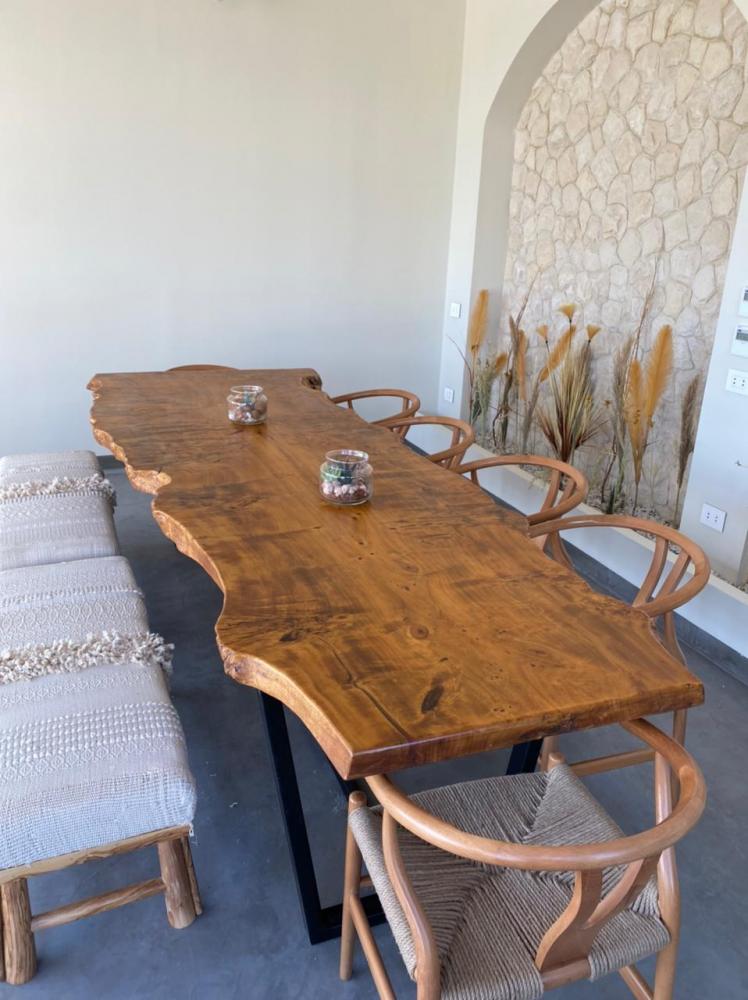 The Mappa Burl
Dining Table
European Mappa Burl wood is one of the exotic slabs in the world. With a distinctive, prominent and aggresive Live edge.. it's "one of a kind" piece.
This species also yields an eye catchy Burl grain. Heartwood tends to be a light brown. Sapwood is a pale yellow to nearly white, and isn't clearly demarcated from heartwood.
Being light in color makes it suitable for painting using a wide varaity of grades and shades depend on your taste.
Available thicknesses: 6cm.
Yes, it comes as one piece (single slab) of wood. Limitted quantity.
Stain and sealing material used is Varathane™.
Epoxy used in filling craks and voids is Superclear™ epoxy.
A masterpiece!
Retail Price: 52,000.0 EGP
Supplier:

El Warshah by Fady Nagy

SKU:

001MB6
Specifications
Dimensions:

320 * 110 * 75

Production Time:

20 Working days

Material:

Mappa Burl wood