Arabia
Console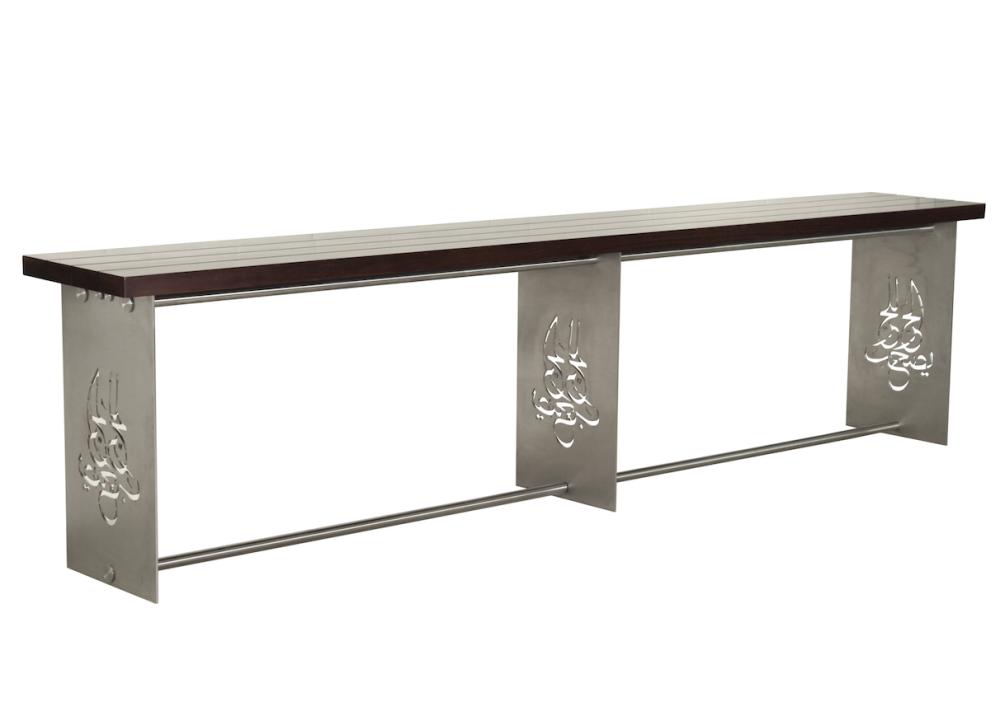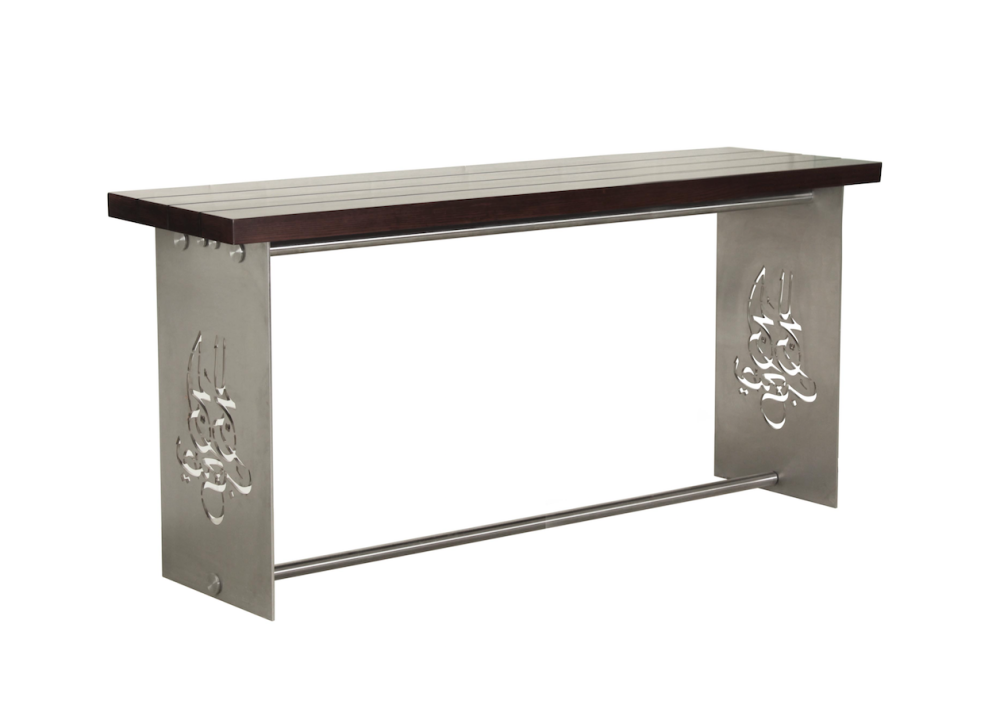 Arabia
Console
A hybrid furniture piece, composed of traditionally assembled solid wood planks creating the surface, set on top of Stainless Steel panels featuring Arabic calligraphy. The contrasting factors along with the Arabic calligraphy result in this decorative console that adds character to the interior.
- Size (W 301 x D 45 x H 76 cm)
- Size (W 150 x D 45 x H 76 cm)
Custom sizing is an option.
Available in 4 price categories.
Available in different shades of wood or fabric as well as solid colors.
Could be ordered in different color schemes .
Supplier:

EBONY & IVORY

SKU:

Arabia Console
Specifications
Production Time:

3 weeks

Material:

Solid Ash, Stainless Steel panels, stainless steel pipes