Circle
TV unit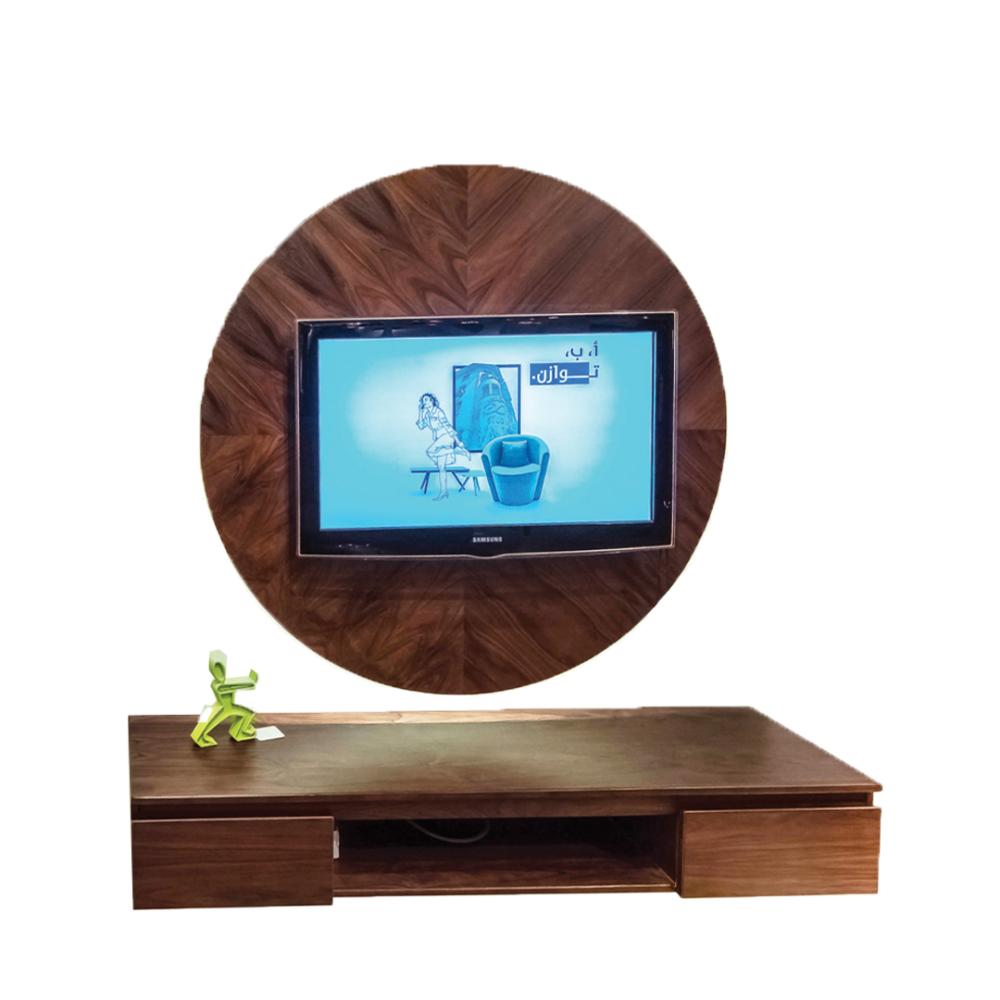 Circle
TV unit
Circle is an entertainment unit that capitalizes on the concept of layers. The design is composed of a clearly defined circle made of Pelisander or natural Walnut veneer, set against a back covered in natural oak with a V-shaped veneer pattern, finished in a neutral tone. The wall unit features a console for equipment hanging below the screen. Besides the obvious functional features of the wall unit and the tactful yet minimal way by how it houses the equipment, this wall unit is a beautiful decorative panel that frames the TV screen with simple elegance.

- Size (W.240 x D.40 x H.170 cm) , Finished in veneer, Without LED light.
- Size (W.240 x D.50 x H.200 cm) , Finished in veneer, With LED light.
Custom sizing is an option.
Available in 4 price categories.
Available in different shades of wood or fabric as well as solid colors.
Could be ordered in different color schemes .
Supplier:

EBONY & IVORY

SKU:

Circle
Specifications
Production Time:

3 weeks

Material:

MDF with natural wood veneer