Grand
2- seater sofa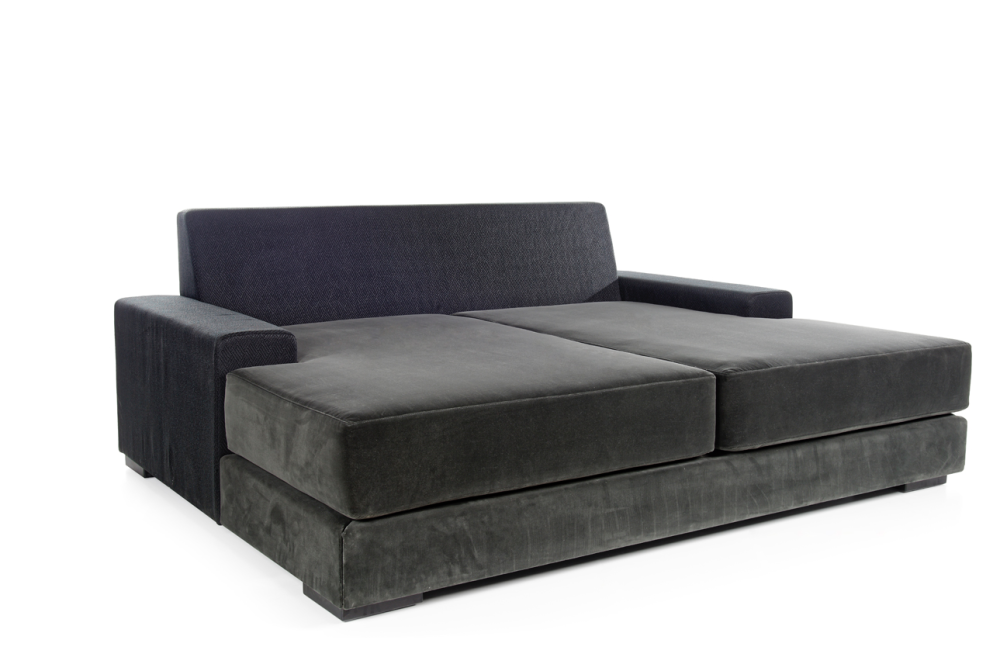 Grand
2- seater sofa
Half bed half sofa, it has been originally designed for a client's screening room at his residence. Grand has the footprint of a bed and the look of an extended sofa. This piece of furniture managed to have a formal appeal combined with a non-formal function. Using it within an interior context is left to the imagination of the designer, it could either be a comfortable piece of furniture / bed at home, or a surprising fun piece in a public lounge.
- Size (W.209 cm x H.160 cm)
Custom sizing is an option.
Available in 4 price categories.
Available in different shades of wood or fabric as well as solid colors.
Could be ordered in different color schemes .
Supplier:

EBONY & IVORY

SKU:

Grand sofa
Specifications
Production Time:

3 weeks

Material:

Solid wood structure, Layered foam in various densities, elastic belts, fiber lining